BeadStuff Warehouse Get Map
2301 Denton Dr. Ste M
AUSTIN, TX 78758
BeadStuff Warehouse
Stop by and visit our Austin Bead Warehouse on any of our open days. Open Days and Hours are listed on our Calendar Page.
If you have more questions? Feel free to give us a call 512-836-5702 or drop me an email: doug@beadstuff.com

---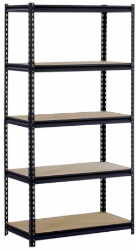 We have a warehouse and showroom in north central Austin where our Japanese
seedbeads, Czech beads, stones, pearls, Swarovski crystals, tools, non tarnish
wire, findings, and beading supplies are available.
2301 Denton Drive is west of Metric Blvd between Kramer Lane and Rutland Dr.
We are just west of the KEYE TV Station. We try ot have some open hours each
week. Check our web calendar for these. We're also open by appointment Tue thru
Sat when we are not on the road.
Give us a call or drop us an email to arrange a visit. When we are in town, we try
to take same day appointments by telephone if possible. Our warehouse is close to where we live and we can meet you there if were not already at the warehouse.

Click here for an interactive location map

Click here to visit our Calendar page for Open Warehouse Times
Pam & Doug Larson
Phone: 512-836-5702
Pam: tallpam@beadstuff.com
Doug: doug@beadstuff.com

Other Pages You Might Want To Visit